ATV Park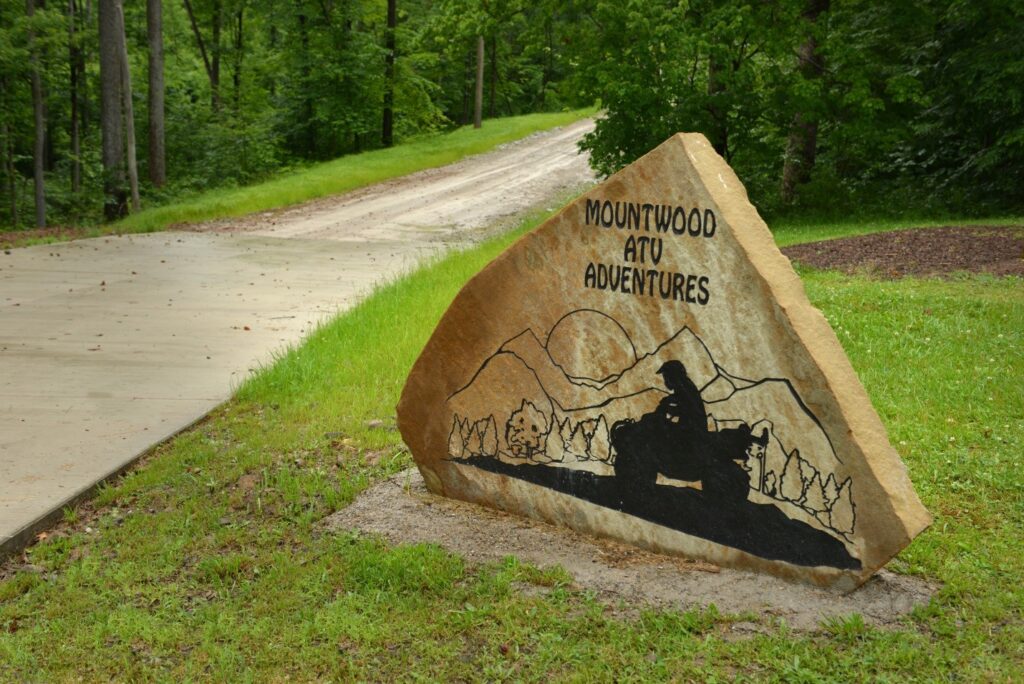 Mountwood ATV Adventures opened the park to riders on September 30, 2014.
The trails are located on the park property on the north side of US route 50, adjacent to the campground. With approximately 20 miles of different grade trails, from easy through moderate and some more difficult. All the trails will be marked not only for direction, but also for degree of difficulty.
There is a large overlook and rest area high up on one of the ridges that offers a spectacular view of the surrounding mountains. This tract of land is approximately 600 acres and is set away form the main area of the park, so that there will be no disturbance of regular park activities, which are all located on the opposite side of Route 50.
"This will allow riders the unique experience of riding the trails and camping right on site.", Paul Lemon.
The campground also offers shower facilities and laundry services. Learn More.