Fishing & Boating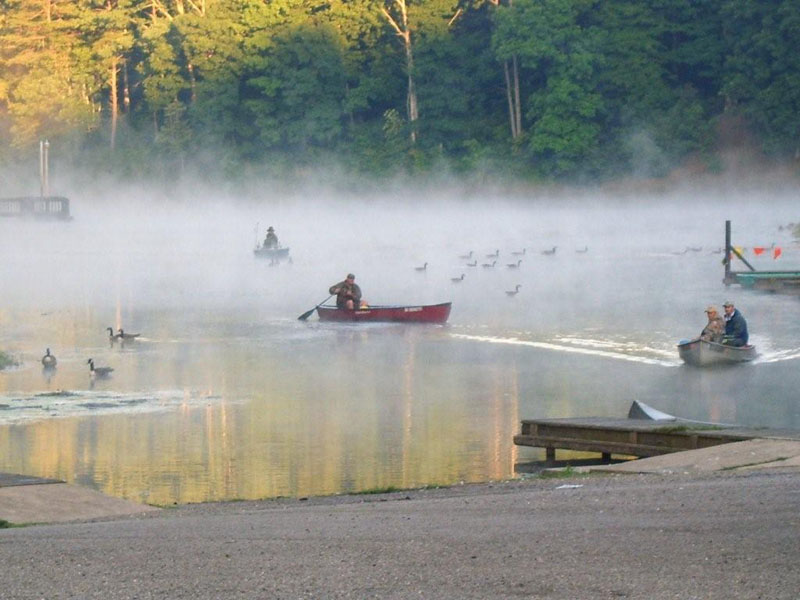 Catch the BIG one! Mountwood Park is a great place to bring the family fishing. The 50 acre lake is stocked during the winter months by the DNR with trout; check the DNR stocking page or this web site for stocking dates. The lake also has catfish, large-mouth bass, crappie, carp, sun fish, baitfish, muskie, and crayfish.
Marina and Concessions Information:
Contact info: 304-989-6075
Open: Friday-Sunday 11:00am – 7:00pm (Summer hours)
Boat Rentals: Kayaks –  $10.00 per hour
You can use your small boat or canoe to fish, but only electric trolling motors are permitted (no gasoline motors). Bring the family and fish all year round. A WV fishing license is required and all state rules and regulations apply.